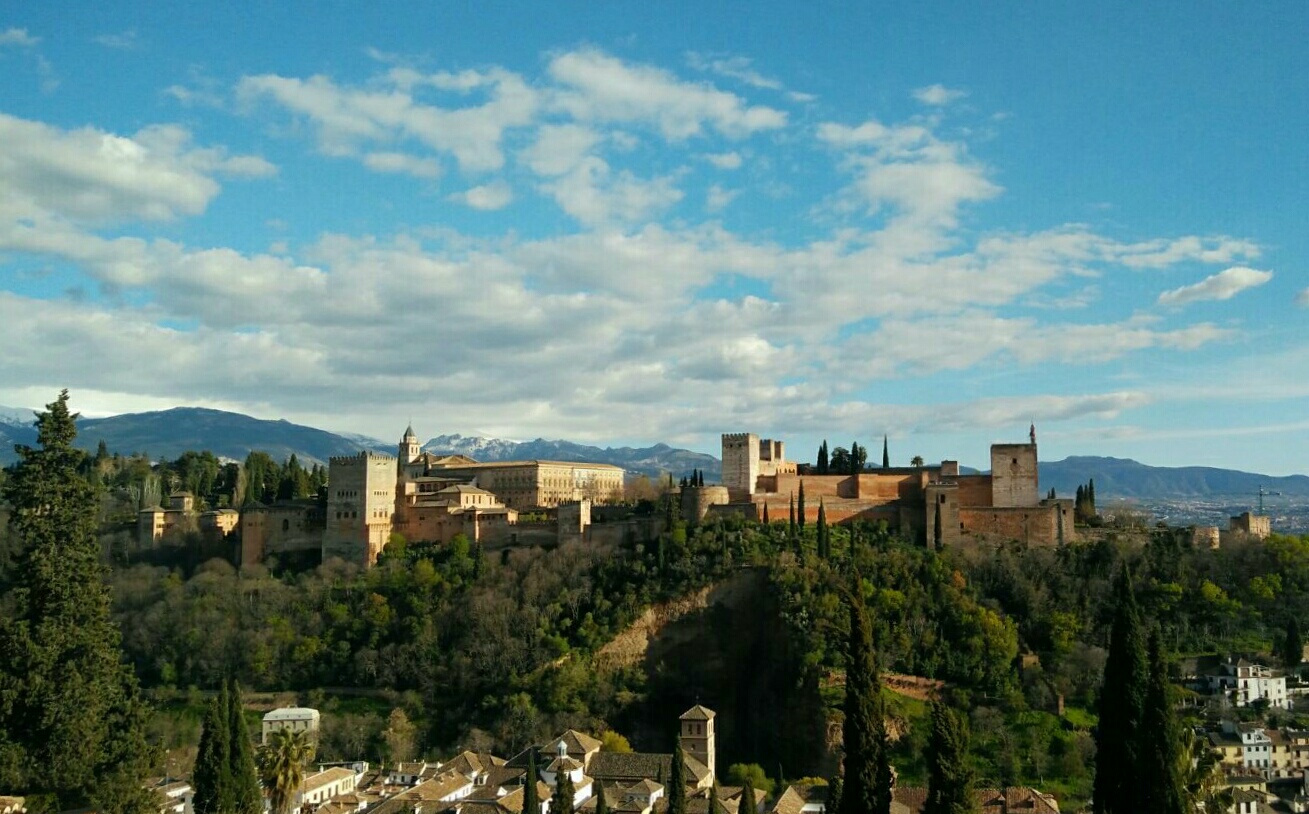 23 Mar

Today I travel to Granada

Now that you cannot travel around the world, we take you to your dream destination. #TodayITravelTo Granada, in Andalusia, Spain.

One of the most famous quotes to describe the beauty of Granada is probably the one written by Francisco de Asís de Icaza y Beña, a Mexican poet, diplomat and historian based in Spain:

"Give him alms, woman, that there is nothing in life as the sadness of being blind in Granada."

It seems that, during his honeymoon with his wife Beatriz de León, the poet met an old blind man who was begging for money in Granada. Both the beauty of his wife, who was from Granada, and the beauty of the city gave him inspiration to write this beautiful phrase.

What to do:

Start your day visiting the Alhambra and the gardens of Generalife. The Alhambra is considered one of the "unofficial" wonders of the world and everyone should see it at least once in a lifetime. This unique complex of fortified palaces, courtyards and gardens is perhaps the most emblematic symbol of the rich legacy of Moors in Spain.

At lunch time you can savor some tapas in local bars in the old Moorish Quarter, the Albaicín. The streets of this neighborhood, sloping and surrounded with opulent carmens (the courtyard house distinct to Granada) and their gardens, reflect the Moorish heritage.
In Granada, it is a tradition to have a tapa (small snack) with each drink. Nowadays people usually go out for drinks and tapas ("ir de tapas" or "tapear").

At night, head to the picturesque neighborhood of El Sacromonte, traditionally the neighborhood of the Granadian Gipsies, who settled in Granada after the Christian conquest of the city in 1492. One of the characteristics of El Sacromonte is the cave houses installed in whitewashed caves. You could enjoy a flamenco show in one of the caves. Amazing!

Off the beaten track:

This afternoon, and only through us, discover the magic world of olive oil, the "liquid gold", in a private state and Oil Mill. Of Arab origins in the 15th century, this hacienda has belonged to the same family for more than six generations and has now become a typical Andalusian olive farm, with its traditional oil mill. The owners of the hacienda love to receive travelers and share a relaxed conversation around a familiar lunch.

Where to stay:

Tonight stay in one of the best hotels in town, from the 5 stars, to the little boutiques and charming ones, there are many hotels in the city to fulfill your expectations!

How to get to Granada:

In Granada there is an airport where you can combine flights from Madrid and Barcelona, as well as a high-speed train station, that communicates you to Madrid and Córdoba. Also, the international airport in Malaga and a port for cruises, facilitating a day excursion to the Alhambra with a beautiful drive through crops and olive tree fields.